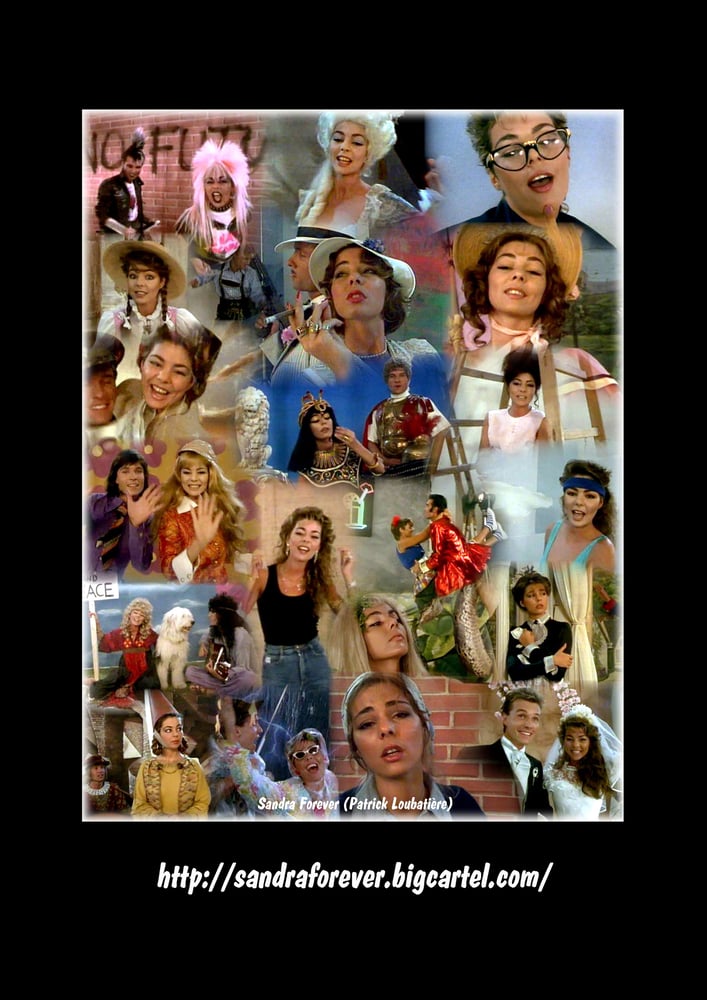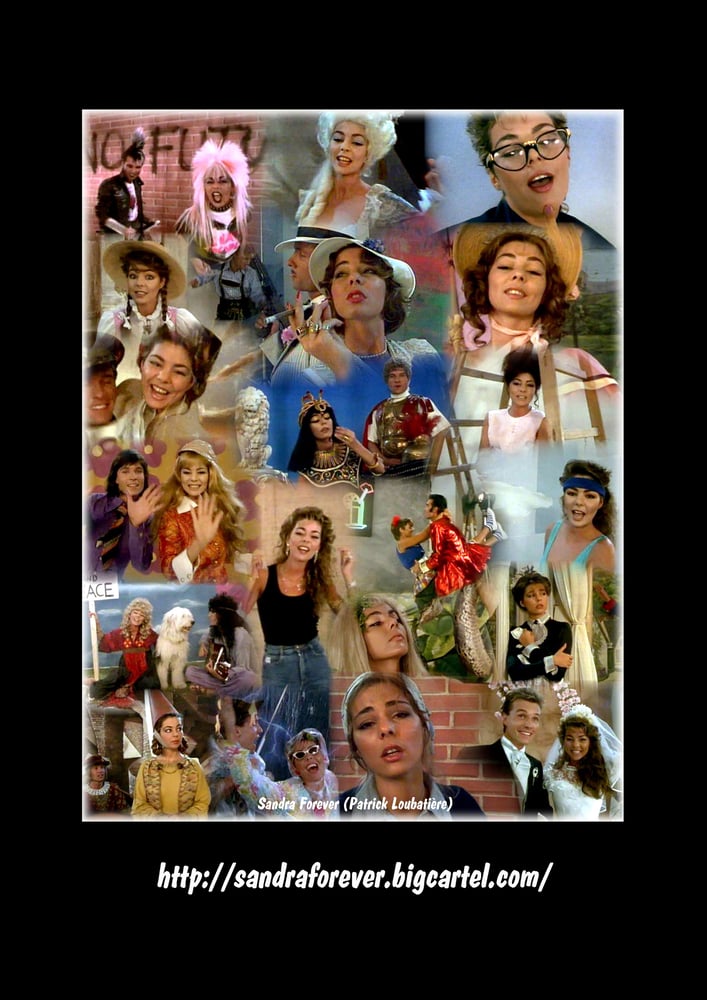 SANDRA de A à Z (FOREVER) - verso
€19.00 / On Sale
(Questions - French, English and Spanish : patrickloubatiere@gmail.com)
Ouvrage consacré à la chanteuse allemande (mais de père français) Sandra, leader du groupe disco Arabesque, voix féminine de la formation musicale Enigma, et superstar des années 80 avec 12 titres classés au Top 50 (Maria Magdalena, In the Heat of the Night, Everlasting Love, Heaven Can Wait, etc.). Dernier album en date : l'excellent Stay In Touch (2012).
(Photo du verso)
68 pages - Couleur
Format A4 - Papier glacé/brillant
Parution Octobre 2015
Avec l'accord et l'approbation de Sandra
« Aimez-vous picorer ? Car c'est ce que nous vous proposons à travers ce "Sandra de A à Z" ! Vous pourrez piocher ici et là, de façon ludique, une multitude de petites informations, que nous avons collectées puis compilées avec passion. D'Arabesque à Enigma, de Andy Mein Freund à Stay In Touch, de Michael Cretu à Olaf Menges, de Sarrebruck à Ibiza, du Tanz In Den Mai aux World Music Awards, de Hubert Kemmler à Andy Jonas, du Japon à l'Europe de l'Est, de la Femme de cœur à la Femme de l'année, et même des Nounours aux Schtroumpfs... nous avons essayé de ne rien oublier d'important. Et bien sûr, nous revenons en détail sur chacun de ses albums et sur les chansons et vidéos clips qui ont marqué nos vies. »
Très nombreuses illustrations.
Ouvrage disponible exclusivement sur ce site.
Dédicacé par l'auteur sur simple demande.
Paiement par Paypal : 1- "Add to Cart" 2- "Cart" (sur la gauche) 3- "Select your country" 4- "Checkout Now", et cela vous dirige vers PayPal.
Paiement par chèque : contacter patrickloubatiere@gmail.com ou edson@free.fr
Voir sections "Avis des lecteurs" et "A propos de l'auteur" pour plus d'informations.
Dernières parutions dans la même collection :
http://antoniofargas.bigcartel.com/
http://karengrassle.bigcartel.com/
http://autumnreeser.bigcartel.com/